Steve Sidwell signs a 1 year contract with Brighton & Albion
Brighton & Hove Albion has recently gone through a historic moment as they earned a promotion spot during the 2016-17 season of the English Championship League with a 2nd position finish which allows the club to compete in the Premier League.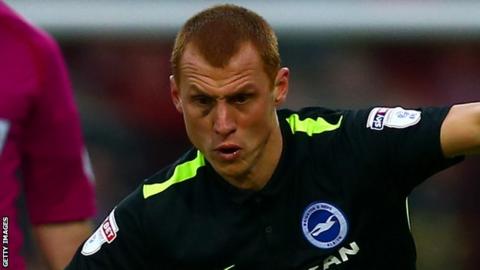 This is the 1st time in 34 years that Brighton & Hove Albion has managed to compete in the top tier league in England.
Steve Sidwell played a huge role in this remarkable achievement as the 34 year old England midfielder made 34 appearances with 29 of them coming off in the starting lineup of the head coach Chris Hughton.
It´s because of how impactful that Steve Sidwell has recently been that he was offered a 1 year contract extension and Chris Hughton had a few things to say concerning Sidwell as the 58 year old English manager said:
"Steve has been a key member of the squad over the past 18 months. Our fans know his qualities well, and his experience, particularly at Premier League level, will be important for us."
Making a return to the English Premier League is a monumental feat for Brighton & Albion but at the same time, it will also bring forth a new string of challenges and obstacles to overcome.

Chris Hughton has experience in coaching clubs in the English Premier League as he has been at the helm of: Tottenham Hotspur and also was able to push Newcastle United to the top tier English League as well.
Not everyone in the squad of Chris Hughton has competed in the Premier League but one of those who actually has is Steve Sidwell as he used to perform with clubs such as: Chelsea and Arsenal.
Sidwell is confident that Brighton & Hove Albion will be able to make a decent campaign in the upcoming season of 2017-18 and survive.