Sidwell extends his stay
Steve Sidwell originally signed a loan contract with the Championship League club Brighton & Hove Albion back on January of the ongoing year, this deal lasted until the end of the 2015-16 season and the 33 year old English player managed to make 18 appearances.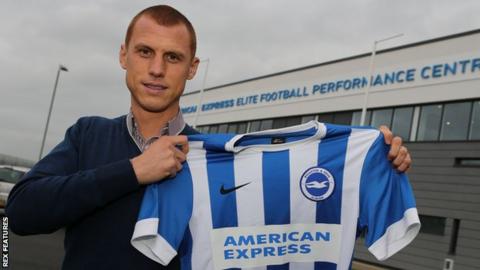 The veteran player was later on released by Stoke City and Sidwell opted to sign a 1 year long contract with Brighton & Hove Albion.
Sidwell helped out Brighton in securing the 3rd spot of the Championship League and were defeated in the play-off semi-final after playing against Sheffield Wednesday.
Nonetheless, even with this defeat against Sheffield Wednesday, Steve Sidwell managed to make enough contributions as he stood out in the squad of Chris Brighton and this is why a new contract was offered to the experienced player who was pleased to keep on performing with the Championship League club at least for another year.
Chris Brighton voiced his joy and said why he offered Steve Sidwell a one year contract as the manager said: "He knows exactly what the Championship is all about and what it takes to get promoted. He was excellent for us in the run-in, and was a key figure on and off the pitch as one of the senior members of the squad."
Sidwell lost his chance to perform at a consistent basis for Stoke City after he tore a knee ligament which left him out of action for a significantly long period of time and he was eventually released by Stoke City and then Sidwell decided to sign a 1 year long contract with Brighton & Hove Albion.
Mark Brighton is hoping that Sidwell will be able to contribute once again to his squad and make another impressive season where they manage to secure a top spot and maybe even a promotion spot to the top tier Premier League.